Students and researchers who are interested to learn about the geography of Senegal can view a Blank Map of Senegal. From this, they can understand that the map represents the mainland of Senegal. This map can be freely downloaded and used by students for educational purposes, like map-pointing activities. The profile of the country Senegal indicates that it is situated in West Africa. Officially, it is designated as the Republic of Senegal.
Blank Map of Senegal – Outline
It has borders with Mauritania in the north, Mali in the east, Guinea-Bissau in the southwest, and Guinea in the southeast. The Gambia is a country that is almost surrounded by Senegal occupying a narrow silver land that stretches along the banks of the River Gambia.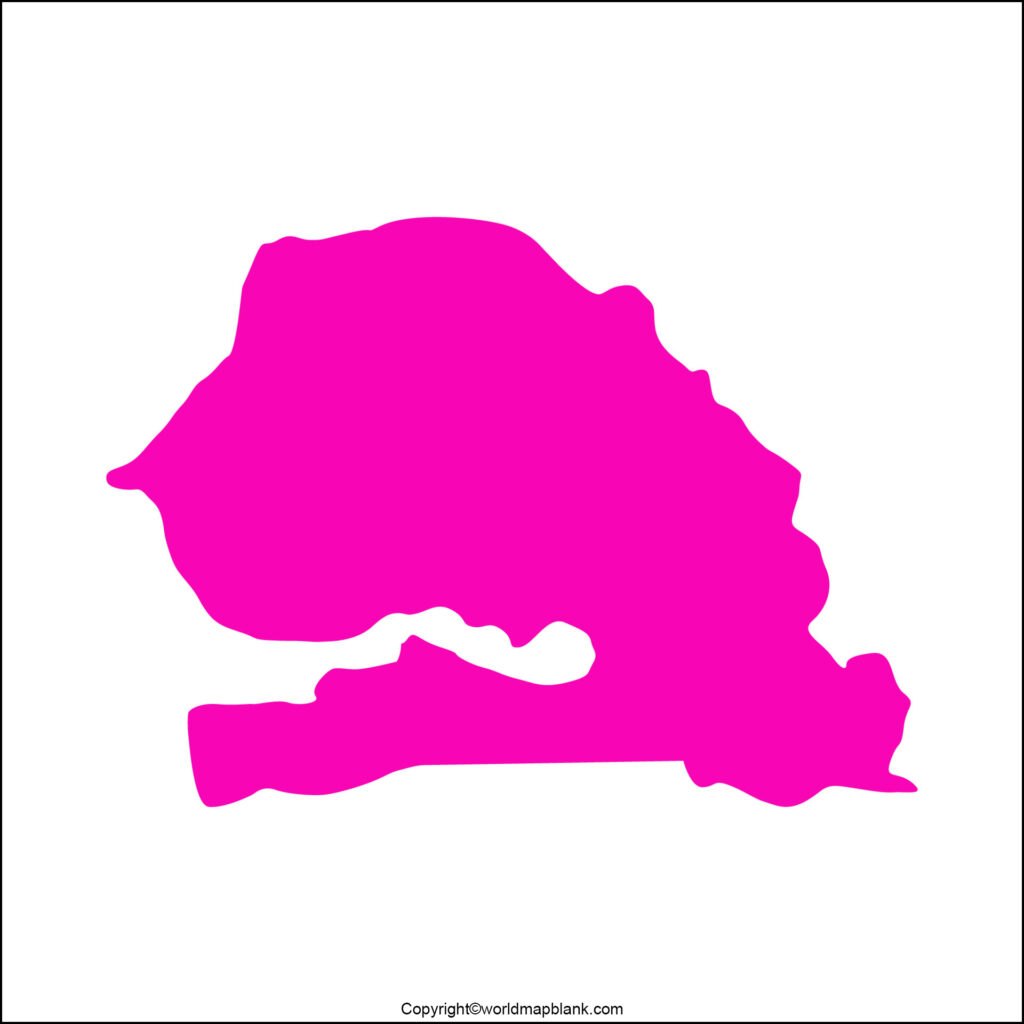 Senegal has a maritime border with Cape Verde and the current population of this country is 17,081,353. Daker is the capital city of Senegal, which is an attractive and lively metropolis, situated in the Peninsula of Cape Verde along the shore of the Atlantic and is considered to be a popular tourist destination.
The blank outlined map of Senegal, indicates the outer borderlines of the country, which works as a guide enabling users to draw an accurate map of Senegal, manually. If the user finds difficulty in drawing the map of Senegal, he or she should certainly opt for this Senegal blank map outline. After the map drawing session, the user can mark and color other geographical details of the country for presentation purpose as a part of classroom assignment.
Printable Map of Senegal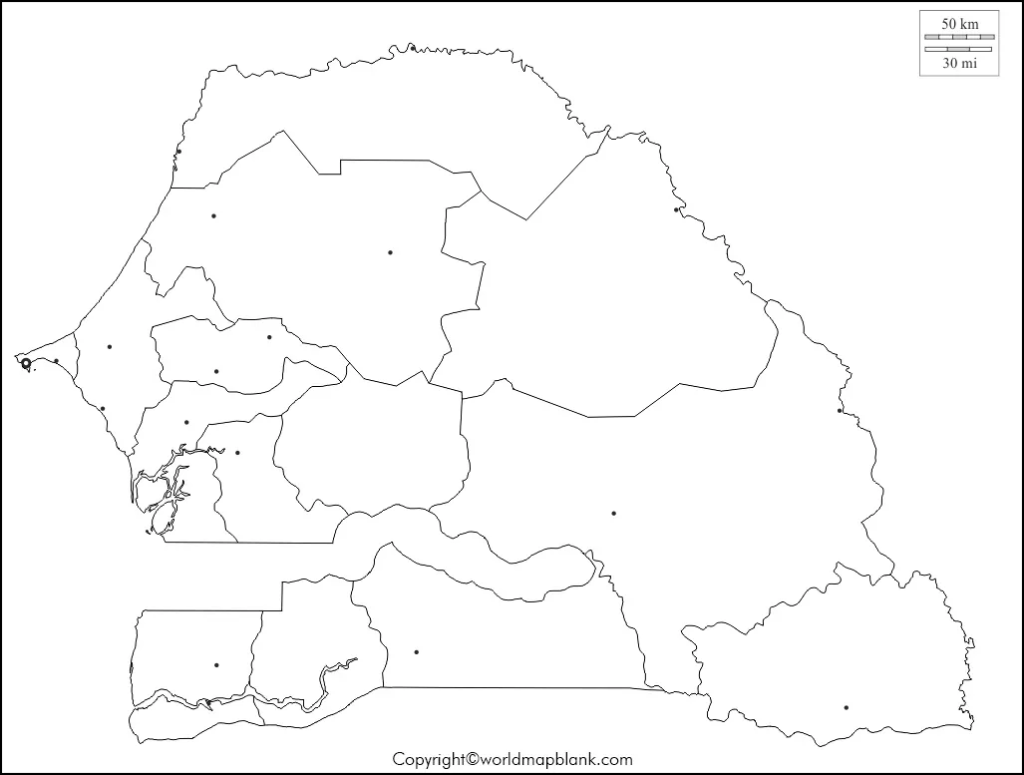 By using the printable map of Senegal, the user need not make additional effort to draw the full-fledged map of the country. Hence, a printable map of Senegal can be printed from the web, which can be used for exploring the geography of Senegal.
Transparent PNG Senegal Map
The transparent PNG Senegal map is considered as one such unique map document wherein the user will be able to visualize the complete geographical details of Senegal. From this map, the user can view a particular object or region of importance and study its characteristics or the topographical features of the country.
The transparent PNG Senegal map is found be very useful to carry out research-based projects and assignments, associated with the geography of the country.
Blank Map of Senegal for Practice Worksheet
A map of Senegal for practice worksheet is a uniquely developed document that helps any user to practice and learn the geography of the country. Such a practice worksheet can be found easily on the web, downloaded, and printed using a home printer, or can be obtained from the market.
This practice worksheet covering all the details of the map of Senegal provides the user well-designed questions that can be answered, easily. Working on this a number of times by answering questions in a given time frame, will help the user to prepare for the examination or take classroom tests, conducted by the teacher.