Our guests and readers can here check out the map of Asia's physical format so as to explore the physical geography of the continent. The printable template of the Asia physical map will help the readers in observing and learning the physical geography of the continent.
Asia Physical Map
Asia is the continent that is partly located in the Northern and Eastern hemispheres. It's the world's largest continent that comprises over 30% world's total land area and 60% of the world's population. The continent is so massive to have such a humongous share of the world's population.
Asia has also known the home as the first home to the world's earliest humans. It's the oldest home to the world's civilization which makes it popular in comparison to other continents. The continent contains some of the highly populous and largest countries in the world such as India, China, Bangladesh, etc.
Printable Asia Physical Map
In its geographical terms, the continent shares its borders with the major oceans such as the Arctic Ocean, Indian Ocean, and Pacific ocean. Asia has the largest coastline of the world and also comprises the fourth-fifth of the whole Eurasia. The continent is home to some of the highest mountain peaks in the world such as Mount Everest and many other mountain ranges.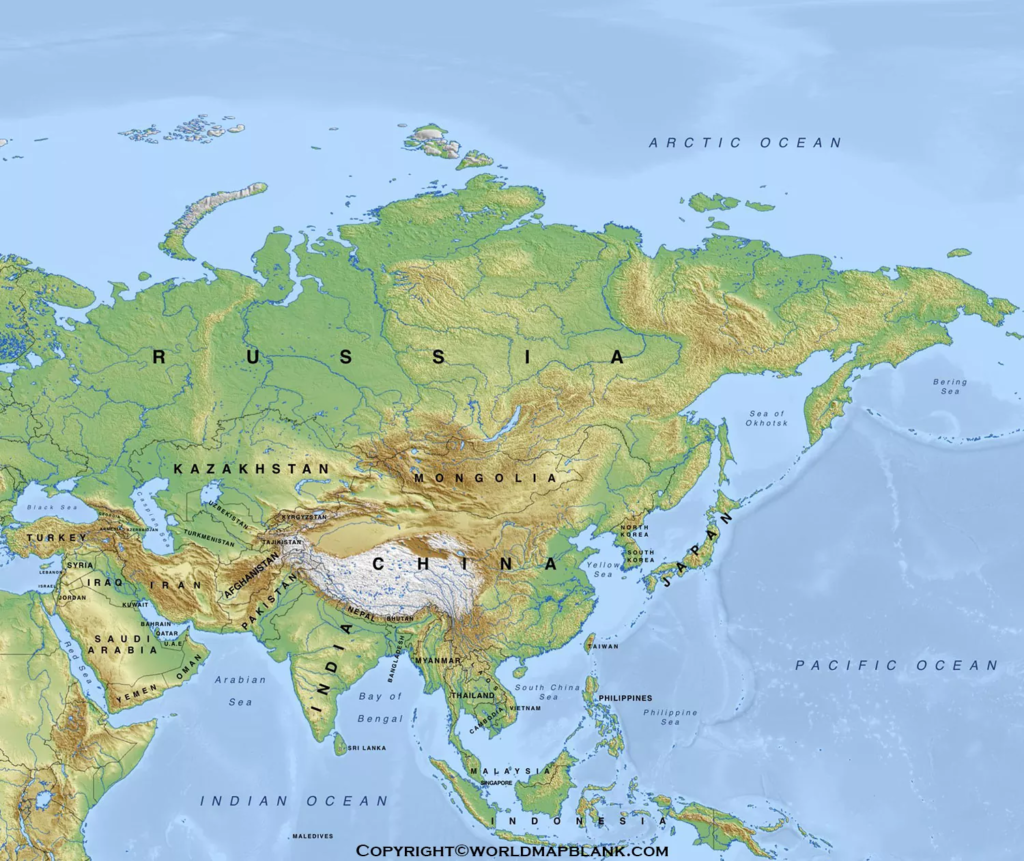 Well, the Asia map is the best tool to start learning and exploring the physical geography of the continent. This is probably the reason that why the physical map of the continent holds such significant relevance among enthusiasts. The map shows the physical landscape or the layout of the continent for the readers.
Physical Map of Asia

It subsequently contains all the major physical characteristics of the Asian continent. For instance, you can check out the Asian mountains, rivers, oceans, political boundaries, etc in the physical map of Asia. The map will definitely enhance your knowledge about the physical geography of the continent. We highly recommend you use the physical map of Asia in your learning.
Map of Asia Physical
We are here offering the fully printable template of Asia physical map to our Asian physical geographical enthusiasts. The template will facilitate the smooth learning of Asian physical geography for the readers. Being the printable template they can easily print it from here and readily use it in their learning.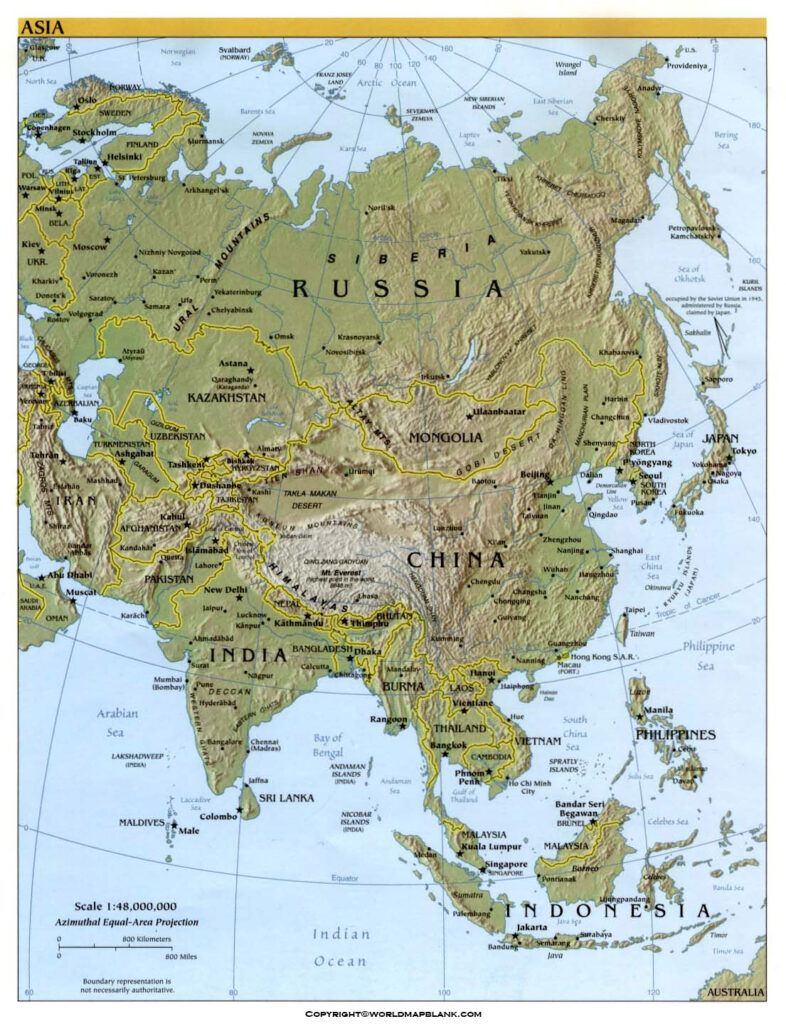 We also have the digital formats of the template to support the digital learning of Asian physical maps. They can get the digital-physical map of Asia in the formats such as pdf, word, docs, etc to use it with any of their digital devices.