Blank Map of Hawaii is a widely used map in the educational context across several educational institutions. This blank map of Hawaii can be used to test the geographical knowledge of the students in the examination center or the test papers. If the user intends to learn to draw the geographical boundaries of Hawaii, he or she can refer to the Blank map of Hawaii outline. This can guide the user in such a purpose with utmost ease.
Blank Map of Hawaii – Outline
Located in the Pacific Ocean, Hawaii is state of the US and is situated outside North America. It is considered as the only island state of the US and a state in the tropics. It consists of 137 volcanic islands spanning 1500 miles or 2400 kilometers. The area covered by Hawaii is 10,931 square miles or 28,311 square kilometers. The blank outline map of Hawaii can be effectively used by a student to locate major geographical features of the state.
It is possible to access this blank map of Hawaii through online browsing, can be viewed, saved, downloaded and printed. To understand the geographical details of Hawaii island, students can study physical locations of the state and mark on the blank map of Hawaii outline.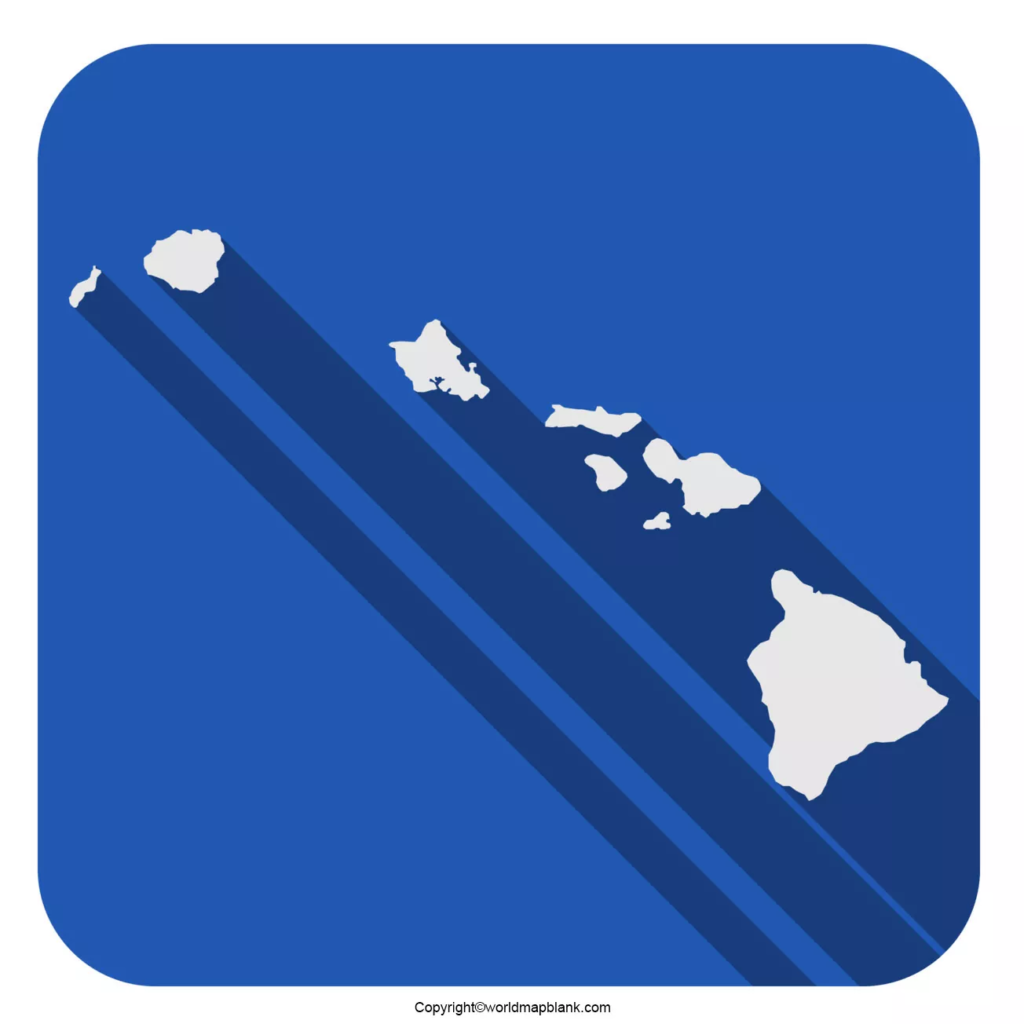 In this way, blank map of Hawaii is considered as a great resource of learning. Students can even draw the outline of the Hawaii state map on a blank sheet of paper and use it for study purpose.
Printable Map of Hawaii
A printable map of Hawaii is a map that is freely available in a convenient size on the web and can be printed on a home printer. Such a map is considered an excellent source for covering all the main details of Hawaii state for performing historical research.
This printable map of Hawaii can be used by a parent, a teacher, or a homeschooler, and acts as a super handy resource for performing geographical studies.
Transparent PNG Hawaii Map
Transparent PNG Hawaii Map is found to be very handy, attractive and helpful for any user while performing his or her geographical studies. This map is available by clicking the download button on the web. Students use this transparent PNG format of Hawaii to prepare power point presentation as a part of their school assignment. Other benefits of transparent PNG Hawaii map are that they are illustrious and are available in HD form with 3D effects.
Blank Map of Hawaii Worksheet
Hawaii Map worksheet is printable and can be downloaded instantly in a PDF format. It is a set of documents consisting of Hawaii word search crossword blank map and coloring pages. For teaching about the state of Hawaii and its geographical details, this printable worksheet is used.
An efficient way to make a student understand the map, geography of Hawaii and places, is to use this Hawaii map worksheet. The user can get this worksheet covering all the aspects of Hawaii state, and its geographical details in the form of questions for practicing and answering questions, within a time schedule.